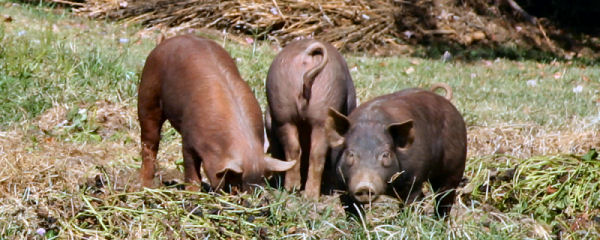 Home

Welcome to

Tamworth Farms

!

We're new to the area having just expanded our operations from the Shenandoah Valley in Page county Virginia to the town of

Sodus

in central

New York

's Wayne county.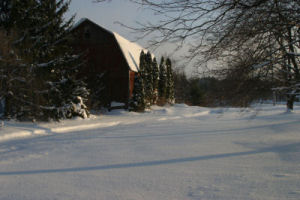 We've acquired a wonderful farm on Ridge Road and are now in the process of renovating the two barns, the circa 1830 cobblestone farm house, and constructing the shelter that will house our wonderful Tamworth Hogs.

When the dust settles we'll be raising heritage breed Tamworth hogs, an occasional Angus beef, and Cornish Cross meat chickens for sale on-farm and at the Rochester Public Market.

Our practice is to graze our animals and supplement their intake with grains grown by us here on the farm, insuring that all of our products do not contain any growth hormones, antibiotics, soy, or GMO products. We're not certified organic, but we do practice organic farming and welcome you to visit the farm anytime to see for yourself how our animals are raised and fed.

We've been raising Tams for some time now. They love to play, are very fond of human interaction (daily belly rubs included), they are great mothers, and produce some of the finest tasting pork you'll ever eat.

Click here to learn more about the breed.